Welcome
---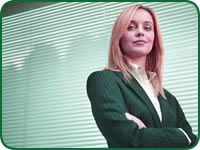 AEC, serving all of Nevada, exclusively facilitates
Bulk Sale
,
Business Transfer
and/or
Acquisition transactions
, including
Stock Sale
transactions. Services also include Collection and Disbursement Escrows, Paymaster Disbursement Services, and Third Party Trust for Deposit of funds for most any transaction or contractual obligation. In fact, if you are in need of a
disinterested
Third Party to hold funds and/or disburse funds, chances are in most every instance we can accomodate your specific request. The professional and experienced staff at AEC comprise decades of "hands on" experience in the business, franchise and legal communities. Whether buying or selling a business, from thousands to millions of dollars, we are your business transfer experts.
Chances are, you would never consider purchasing a home or any "real property" without the aid of an escrow company. Therefore, why would you ever consider purchasing or selling a business, equating to many thousands if not hundreds of thousands or millions of dollars, without the proper facilitation of paperwork and related investigations? Do it right and protect your investment.
Please, take a moment to review the many services we offer to Buyer, Seller, and Broker, Lender, and Attorney while facilitating a business sale, stock sale, collection and disbursement, paymaster, or monetary trust escrow transaction.